Meet APA Atlanta Member: Mary Caroline Russell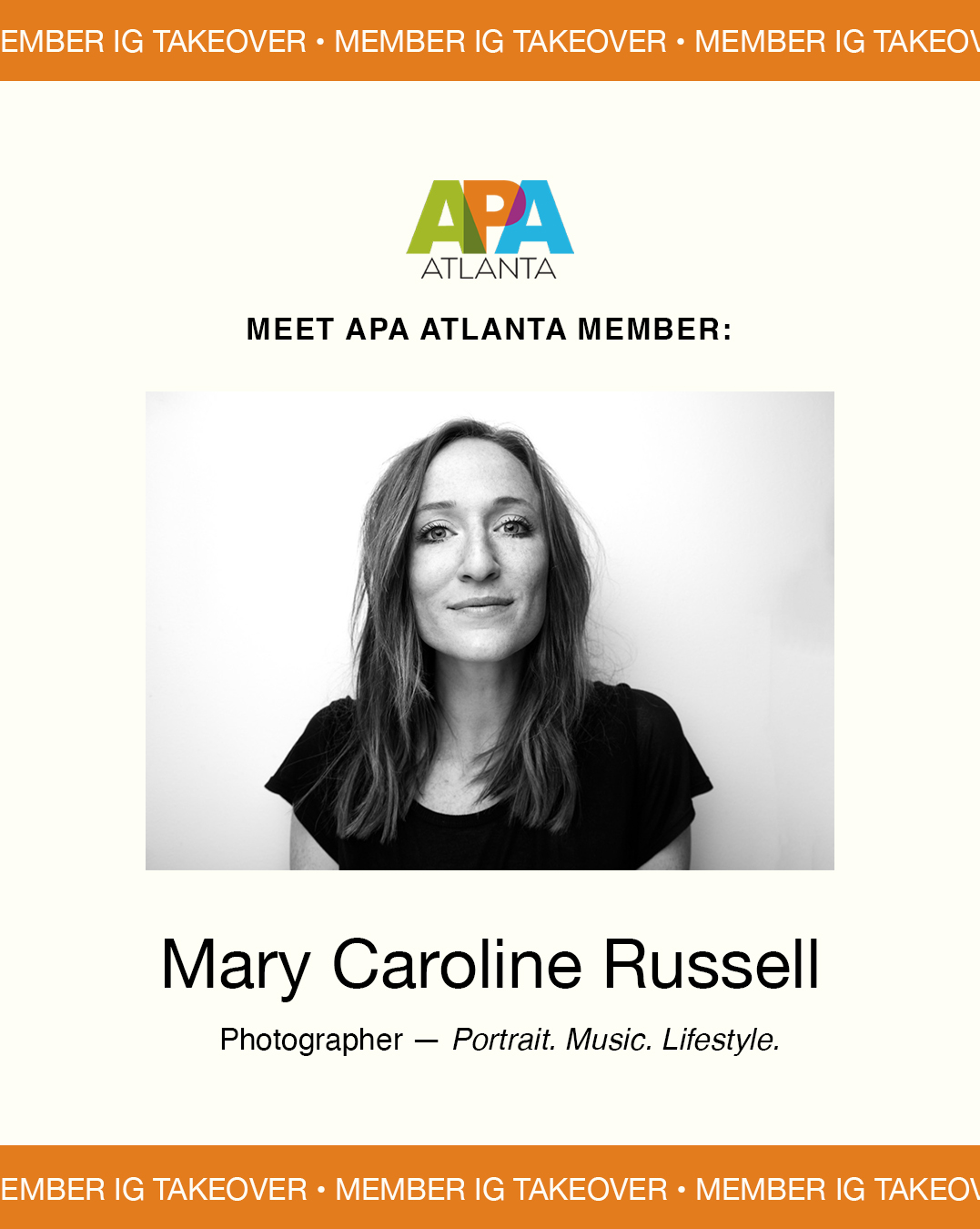 Join us for a week as we get to know APA Atlanta member and photographer Mary Caroline Russell through a Member IG Takeover starting Monday, October 23rd and a midweek Virtual Presentation of her work on Thursday, October 26th from 12:00pm - 1:00 pm EST. This is a free online event to all current and future members or students.
Please register at the link for the Virtual Presentation!
Mary Caroline Russell (A.K.A MC) is a Portrait, Music, and Lifestyle Photographer originally from Beaumont, Texas and now based in Atlanta, GA with nearly 10 years of experience shooting music scenes from portraits of artists to epic behind-the-scenes and live concert moments. Her client list includes: Nike, HGTV, Urban Outfitters, Live Nation TV, AT&T , Hanes, Universal Music Group, SPANX, Alternative Apparel, Old Navy, Honda, Scott Brothers Entertainment, sixsteps records, Capitol Records, Zaxby's, Zip Car, Ford Fry, Nylon, People Magazine, Entertainment Weekly, Billboard, Paste Magazine, Hollywood Reporter.
marycarolinerussell.com // @marycarolinerussell