14th Annual Holiday Portrait Project for The Pediatric Brain Tumor Foundation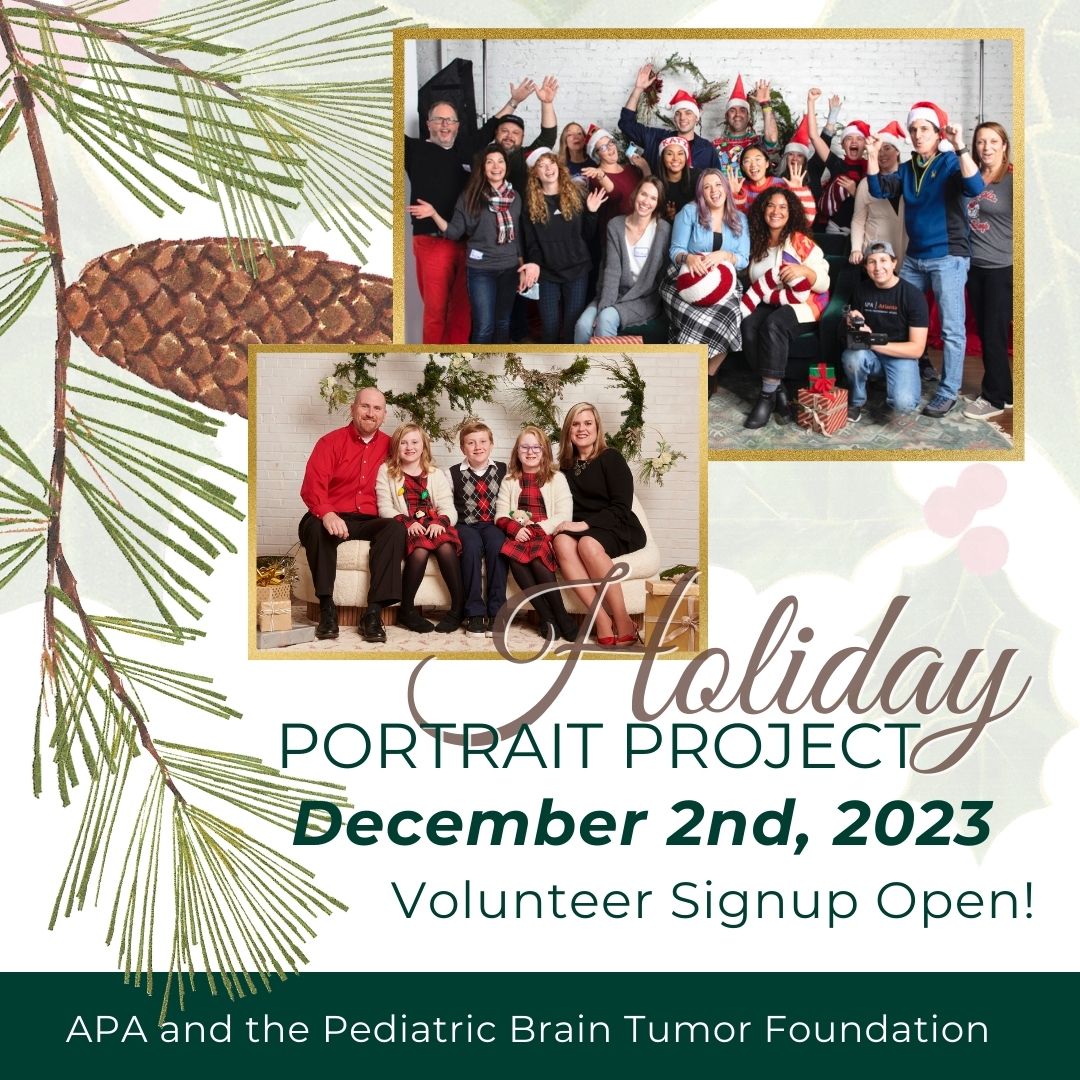 ✨ It's that time of year again! ✨

We're so excited to bring together another Holiday Portrait Shoot for the incredible children and families of the Pediatric Brain Tumor Foundation.
We're calling all Atlanta photo crew (from photographers to wardrobe assistants) to join us in helping create special memories and beautiful portraits for these families.
The shoot will be on Saturday, December 2nd. Final details to come.
Interested in volunteering? Please register and fill out the signup form.
A huge THANK YOU to all who have been a part of this in the past and to those who have donated to the cause. We could not do this without you ❤️