Let's Talk Talent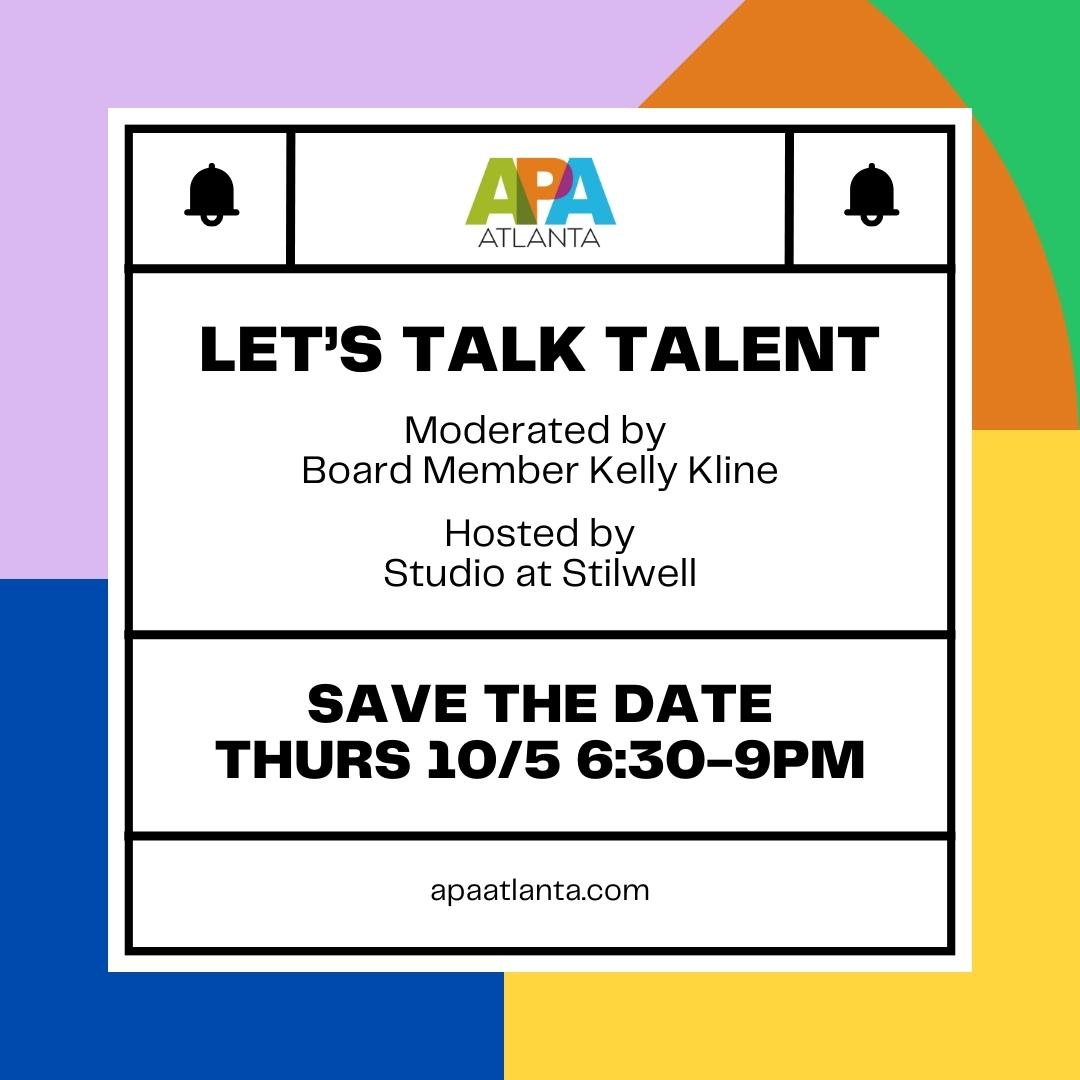 Please join us for a panel discussion and Q&A featuring a diverse group of photo industry experts who will share their insider knowledge on best practices for sourcing, booking, and collaborating with models and talent.
Our panelists include: Sara Watkins (Casting Producer @ Stilwell Casting), Amanda Bertany (Producer @ Amanda Bertany Productions), Kristen Lombard (Talent Agent @ Ursula Wiedmann Models), Devorah Story (Model @ Ursula Wiedmann Models), and Blake Ballard (Photographer @ Blake Ballard Photo).
Moderated by Atlanta Photographer and Board Member - Kelly Kline.
A special thank you to Stilwell for hosting us in their beautiful space!

"Welcome to Studio at Stilwell! Located in the heart of Midtown Atlanta, we are a women-owned and operated photography and production studio. Whether you have a shoot, an event, or a meeting, Studio at Stilwell is the place for you. With our fully-functioning chef's kitchen and 2000 sq ft studio with a 45 ft cyclorama wall, we've got a white blank page for you to turn your visions into reality. Visit us at www.studioatstilwell.com to schedule a personal tour or to book your event, and follow us on Instagram at @studioatstilwell for special offers and events."