Meet APA Atlanta Member: Gregory Miller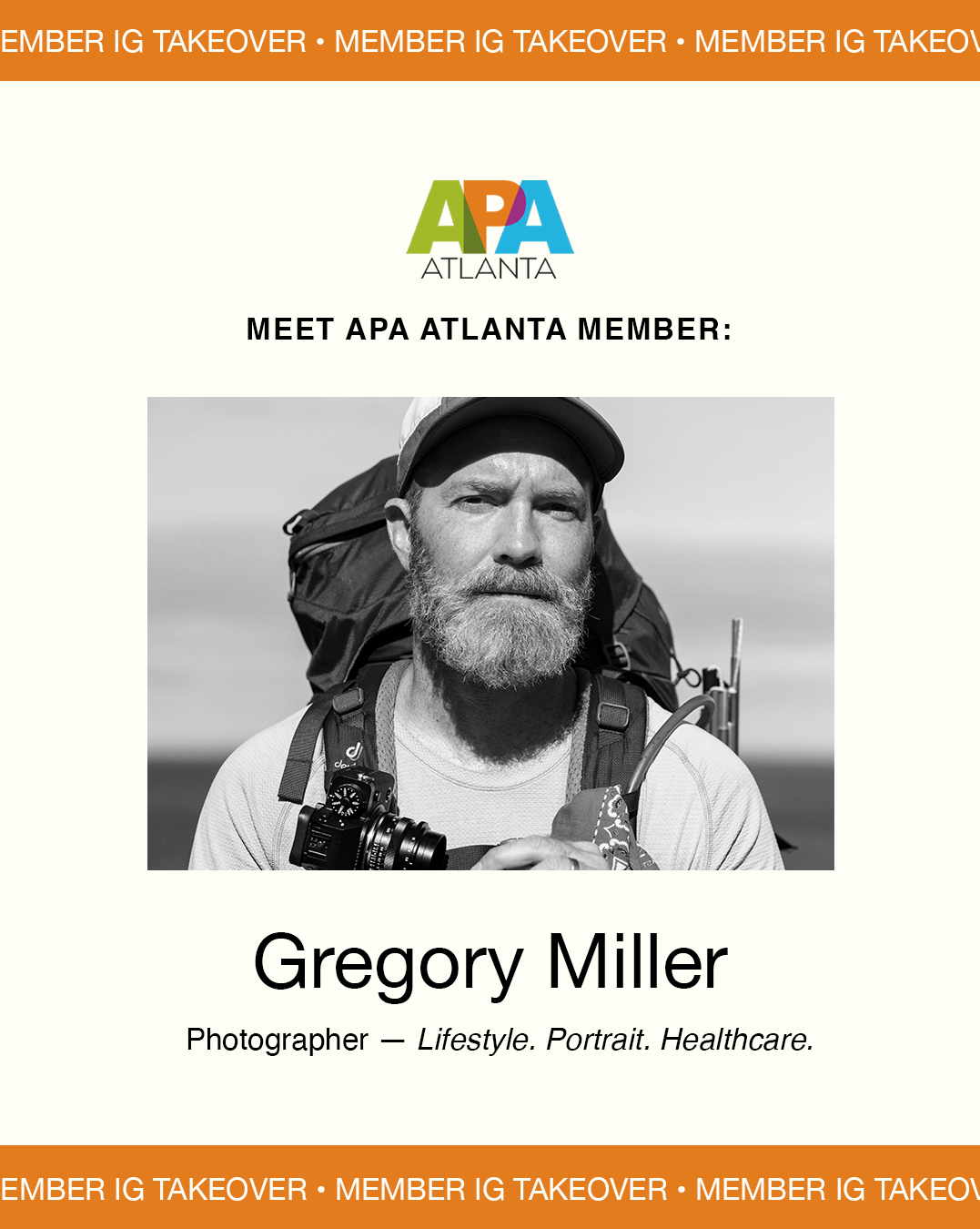 Join us for a week as we get to know APA Atlanta member and photographer Gregory Miller through a Member IG Takeover starting Monday, May 29th with a midweek Virtual Presentation of his work on Thursday, June 1st from 12:00pm - 1:00 pm EST. This is a free online event to all current and future members or students.
Please register at the link for the Virtual Presentation!
Gregory Miller is a lifestyle photographer based in Atlanta. With over 20 years of professional experience, he's had the incredible opportunity with his camera to frame up people from all walks of life. His passion lies in capturing photo essays and content libraries. Throughout his career, Greg has had the privilege of working with a diverse range of clients, from respected brands to award winning publications. Whether he's photographing real people or actors on location, he strives to produce imagery that is emotional and relatable.
gregorymillerpictures.com // @gregorymillerpictures