PinSpire For All: Portfolio Pin-Up Show & Social + A Candid Conversation with Industry Experts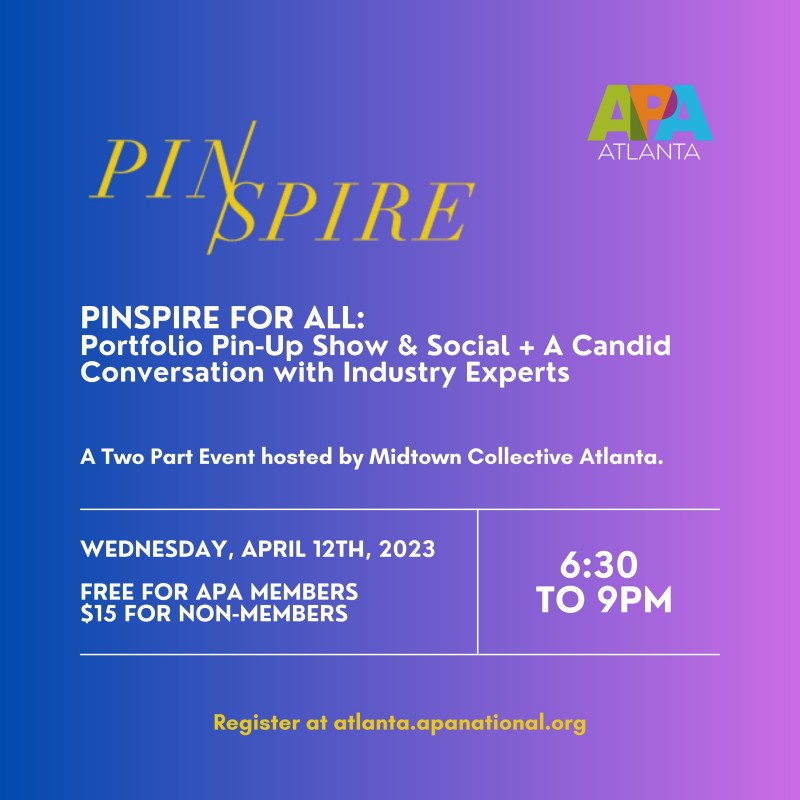 Join us for a two part photo event starting with a portfolio pin-up show and social followed by a panel discussion on ways photographers can stand out and get hired in the current commercial photo industry.

How to join and things to know-
1. Register!
2. Bring a print of your work to share on the group pin-up wall.
3. Portfolio pin-up and social will start promptly at 6:30pm. Please arrive on time!
4. Panel discussion will begin at 7:15pm.
5. We'll have drinks and light bites.

Panelists-
Bryan Dow | VP of Global Creative & Brand Marketing at David's Bridal
Stephanie Eley | Photographer and Studio Owner at Eley Photo
Sarah Howell | Production Consultant at Advertising Production Resources
Eric McCoy, Senior Producer at Focus Brands
Stacey Topkin | Director of Client Partnerships at Creative Mammals
Moderator-
Darcie Adler | Board Member and Owner of The Spin Style Agency
Scroll through the slideshow below to learn more details and read bios!

Special thanks to @midtowncollectiveatl for hosting us. We're looking forward to seeing you and your work!