APA Atlanta Presents The 2021 Assistants Workshop
APA Atlanta is thrilled to present an afternoon of workshops dedicated to teaching those new to the photo industry the basics of assisting on a professional photo set.
Workshops will include an overall introduction on set etiquette and conduct, followed by participants breaking out into groups and rotating through workshops covering Grip & Stands, Electric & Cables, Light Modifiers, and Digital & Camera.
Workshops will conclude with an Assistants Challenge that will allow attendees to show off their newly learned skills.
Finally, APA Atlanta members and Board Members are invited to happy hour from 5:30 - 7:30pm to meet the brightest new assistants in town.
This is a free event with proof of vaccination or negative COVID test required for entry.
Register here today to secure your spot.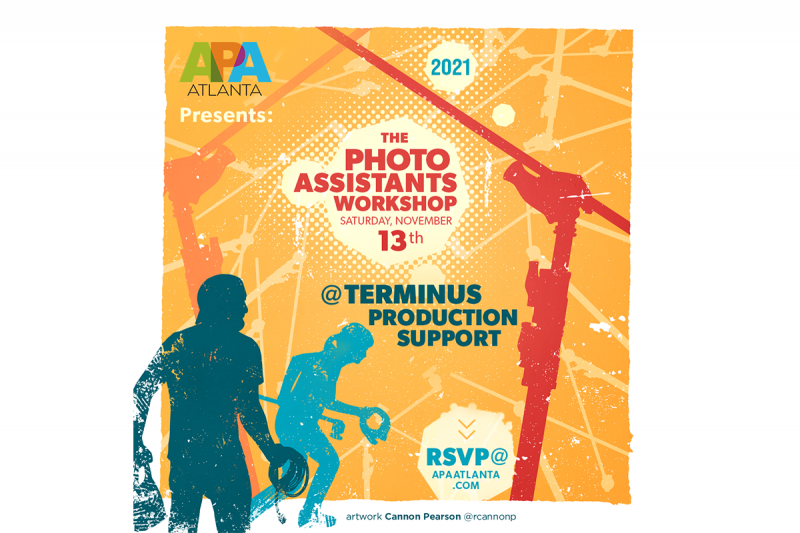 A huge thanks to Cannon Pearson for lending his time and talent creating the art used for this event.