APA Atlanta June Fireside Chat at Treehouse Studios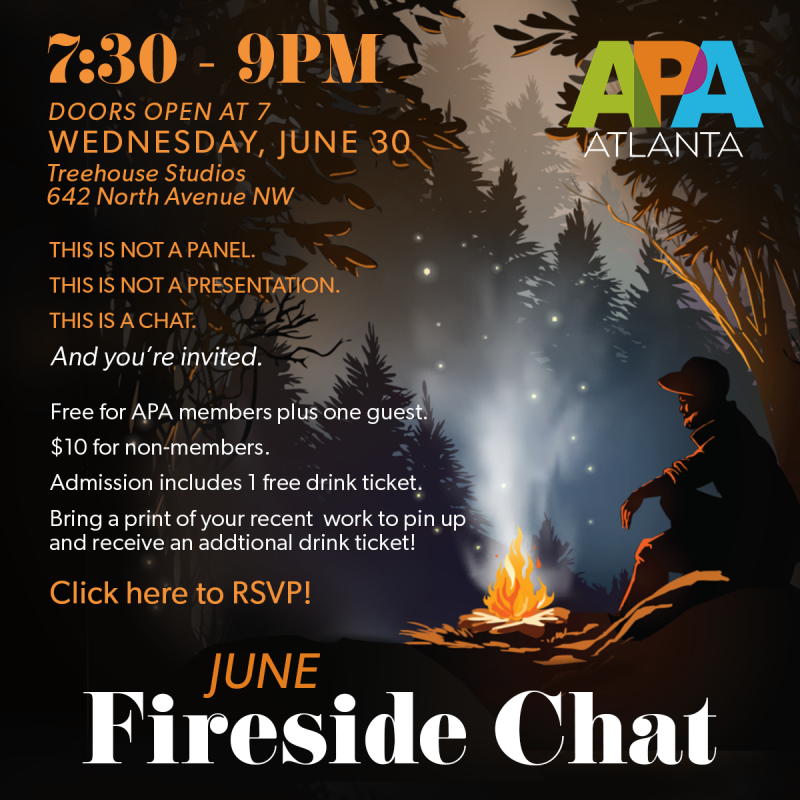 This is not a panel. This is not a presentation. This is a chat. And you're invited.
APA Atlanta's Fireside Chats are a bi-monthly series that explore the ways our local photo community come together and connect. We'll be continuing our series this June at Treehouse Studios, and we want you to join us for this conversation. If you are not interested in talking, you're welcome to just listen. If you have ideas on how we can support each other, we'd love to hear your thoughts.
If you are interested in getting to know more individuals in our industry and building stronger connections with others, then please join us. We think it will be worth your while.
Doors open at 7pm, event begins at 7:30. This event is free for APA members plus one guest, and $10 for non-members. Admission includes 1 free drink ticket. Bring a print of your recent work to pin up and receive an additional drink ticket!