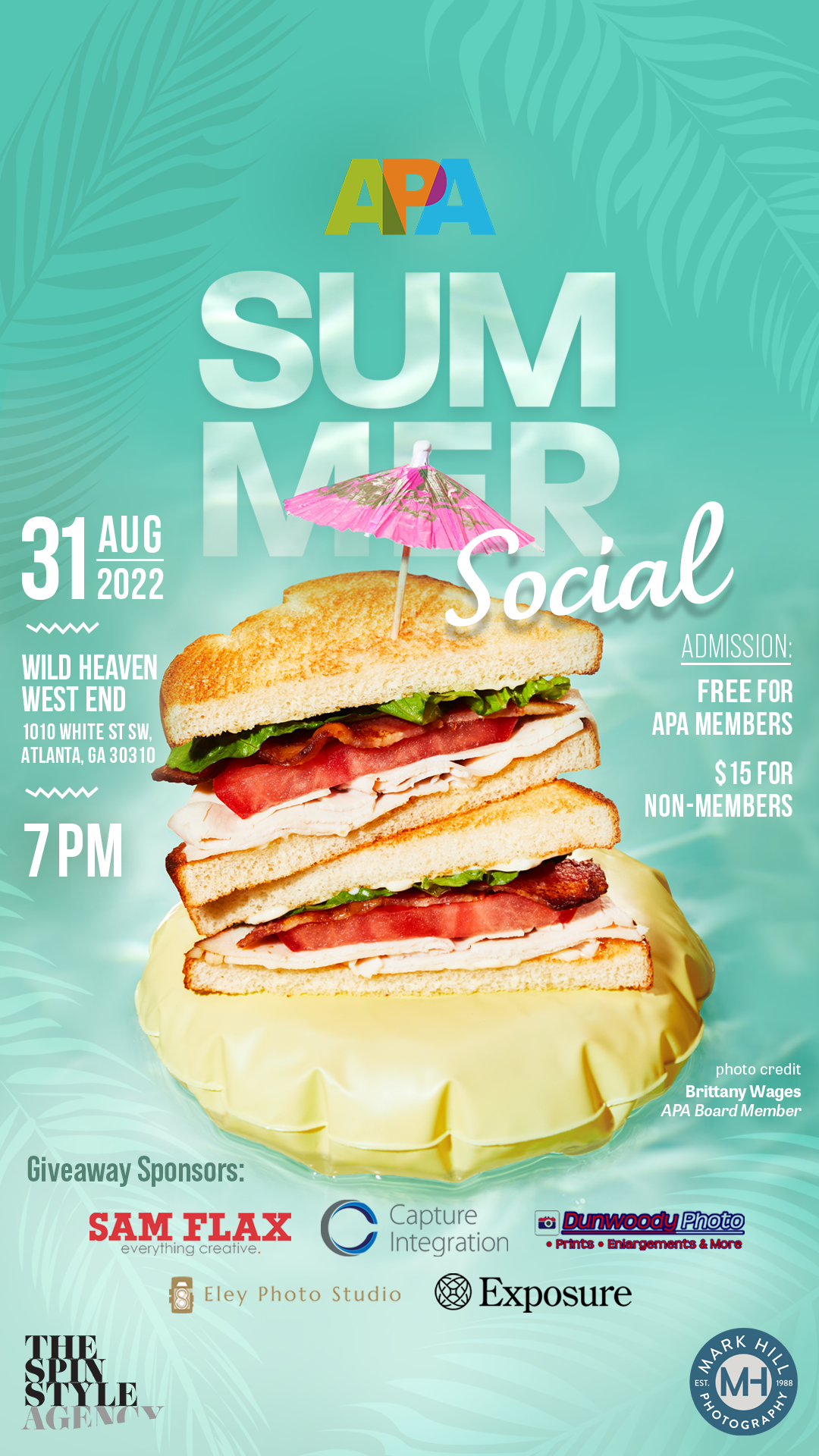 The APA Atlanta Board Members invite you to join us for the annual Summer Social, our way of thanking APA members by treating them to some food, some drinks, and some prize giveaways. This year we're at Wild Heaven West End on Wednesday, August 31st at 7pm.
Register here to get your tickets!
APA members receive free admission, 2 drink tickets, and are automatically entered to win prize giveaways from:
A $250 gift certificate to Sam Flax
A $30 gift certificate to Dunwoody Photo Lab
3 free rolls of 35mm ATL Film Company film from Dunwoody Photo Lab
A Capture One license key from Capture Integration
2x Fujifilm GFX 50s 1-day rentals Capture Integration
Free half-day (4 hour) rental at Eley Photo Studio
A Creatives Wellness Box from Eley Photo Studio
10x free 1 year subscription to Exposure.co
Non-members are welcome too! $15 gets non-members admission to the event and 1 drink ticket.
Not an APA member? $15 will get you in the door... or, you can join APA for 20% off using the following discount code:
HAPPY20
Our discount code gives you 20% off your first payment - your choice of a discount on your first month, or on a yearly membership, whatever works best for you. Once you join APA you'll start receiving all of these benefits immediately. Join at the Supporter Level ($12/month, or $125/year) and your first month of member ship gets you in the door of the Summer Social with an extra drink ticket for less than the price of admission!
Questions? Contact director@apaatlanta.com