Congratulations to APA Atlanta member Fernando Decillis for 1st place wins in the APA Awards Celebrity/Musician and Documentary/Editorial categories! The double 1st place wins are a first for the APA Awards. Fernando tells gives us some insight into the winning images.
Celebrity Title: Michael & Nicole Phelps Swimming with Boomer
Simply, I can say I was there for a Huggies Little Swimmers ad shoot, but the truth is much more. In a way, everything that has happened in my life led up to this point, when I was in the pool with the greatest Olympian and his family. And there I was— watching Michael Phelps blow bubble rings to his toddler son, Boomer, while Nicole lovingly keeps him afloat.
I love to observe and make pictures of people where they have a great sense of belonging. For me, my camera is like a physical, portable sense of belonging. It gives me a reason to ask people for just a little more connection — just a little more truth.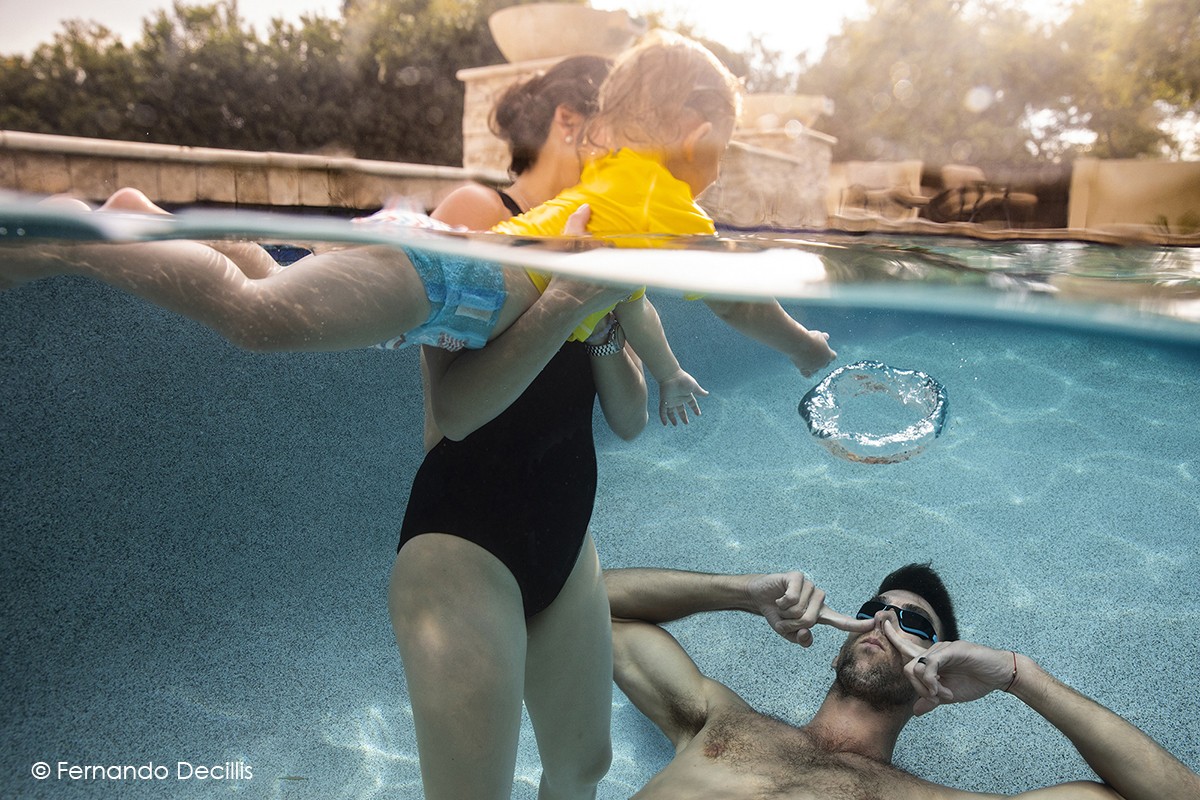 Editorial Title: Erica, Ivy, and Lauchlin. Mount Juliet, Tennessee
Country kids just grow up a little more free than city kids. This is a portrait of Erica and her kids, Ivy and Lauchlin in their front yard in Mount Juliet.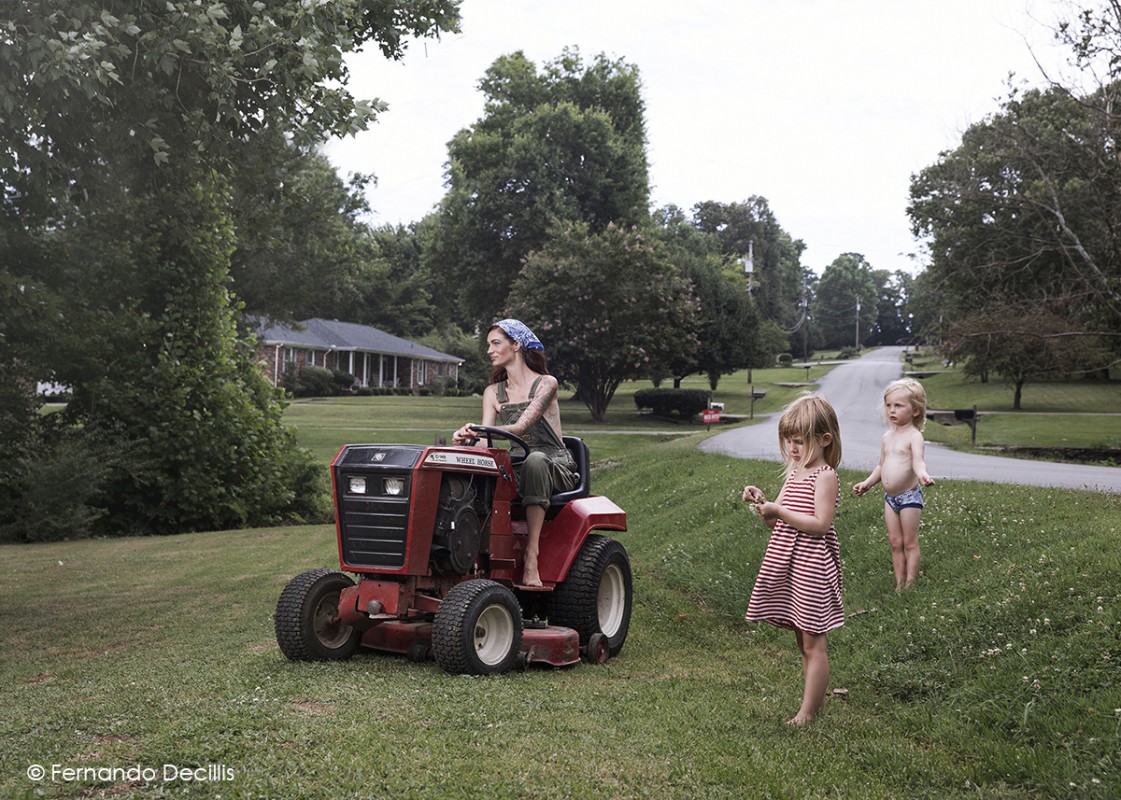 About
Fernando Decillis is an Atlanta-based photographer specializing in advertising and documentary projects. Fernando was born in Montevideo, Uruguay to a teenage seamstress and an airport ramp agent. He spent his childhood roaming his town, Shangri La, asking local fisherman for advice and riding through Uruguay's flat country roads as one of four passengers on his dad's moped.
In an effort to escape Uruguay's military dictatorship, the Decillis family set out for the United States. At ten years old, speaking no English, Fernando attended public school in what is known today as the Dekalb International Corridor of Atlanta, or Buford Highway.
His love of fútbol was his path to making friends with other immigrant children from all over the globe, who were simultaneously assimilating to life in the U.S. Fernando quickly learned to rely on nonverbal communication to connect with teammates who all spoke different languages.
Fernando translates this skill fluidly to photograph people from all walks of life, from world leaders to celebrities to local farmers. His award-winning photography teases a humanistic beauty out of everyday situations.
Fernando has worked on campaigns for Coca-Cola, Wild Turkey Bourbon, Reebok, and many more. His work has been featured in Time Magazine, Smithsonian Magazine, CNN, Atlanta Magazine, and The Bitter Southerner. In 2015 Fernando was honored by the International Photography Awards with the title of Advertising Photographer of the Year. The same year he was nominated for International Photographer of the Year for the 2015 Lucie Awards.