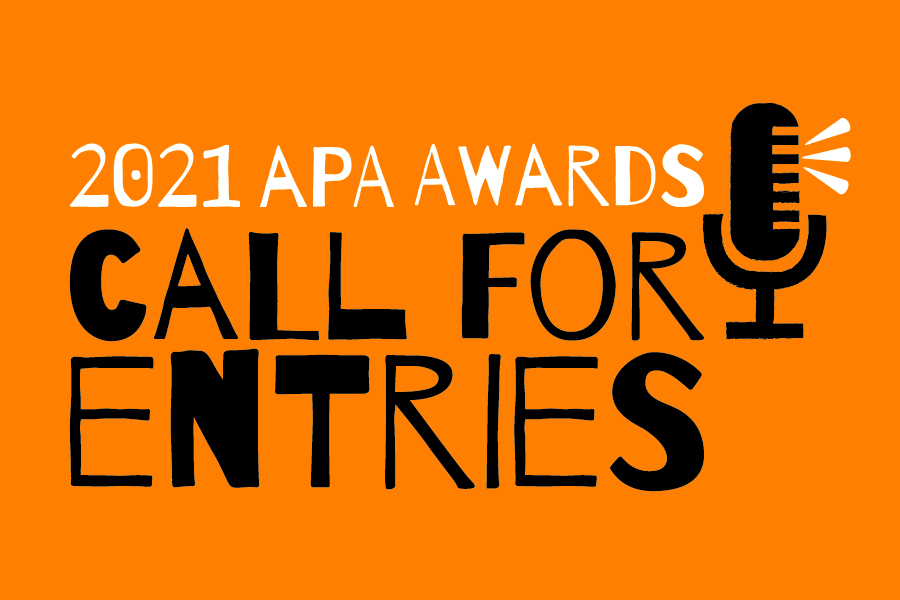 APA Awards 2021
Our annual competition is open to all photographers at every level, worldwide -- everyone from emerging photographers to established professionals.
Our Judges will select 43 APA Award Winners this year for 14 categories and one Best of Show.
APA members save on each entry. APA Leader level members save over 50% on each image.

Awards Categories
Architecture / Interiors
Beauty / Fashion
Celebrity / Musicians
Conceptual / Altered
Corporate / Industrial
Created During Covid (Images created since 3/2020)
Documentary / Photojournalism
Food / Still Life
Lifestyle
Nature / Animals
Personal Projects
Portrait
Sports / Adventure
Travel / Landscape
​

Deadline – July 6, 2021 (Noon, Pacific)
Competition Entry Fees
APA Members (Leader level): $15 / entry
APA Members (Pro & Associate levels): $20 / entry
APA Members (Supporter & Contributor levels): $25 / entry
Non-APA Members: $35 / entry
Extended date entries: July 6 – July 20
APA Members (Leader level): $25 / entry
APA Members (Pro & Associate levels): $30 / entry
APA Members (Supporter & Contributor levels): $35 / entry
Non-APA Members: $40 / entry

Awards Fundamentals
Anyone can enter the APA Awards
APA members receive a commensurate discount based on their membership level
Images are assigned an arbitrary ID, for "blind" judging
There is no limit on the number entries you can submit
The same image can be entered in more than one category, but can only win once
An image that has previously won in the APA Awards is not eligible
Only the images in the "Created During Covid" category have a creation date requirement
The decision of the judges of the competition shall be final and binding
Entry fees are non-refundable
Winners will be notified in August and winners are officially announced in September
APA does not accept responsibility for, or warrant, any product being delivered by a sponsor
Any applicable tax, due on the awarding of prizes, is the sole responsibility of each winner
Prizes and the APA Awards book are shipped to U.S. addresses only

Image Entry Guidelines
All files must be .jpg format
File size limit: 10 MB
Image size no smaller than 1200 pixels
Images size no longer than 1800 pixels
Color profile is sRGB, image resolution: 72 ppi
Do not include characters (©, ®, •, $, #) in file names as these can corrupt the file
Images must not include any text that is not part of the image
Winners will be required to provide high resolution version for print
Submission Guidelines
APA members login to apanational.org using your APA credentials
Non APA members can enter by creating a guest account
The system will automatically charge based on your APA membership level
You can enter the same image in more than one category by paying the additional fee(s)
Please upload in batches of no more than 10 entries at a time as the site will time out
Once your transaction is complete, your submission is final
Log-in to your APA account at any time to review your entries
You may submit additional images until the final deadline
APA reserves the right to disqualify any winner not providing the required winning image in the requested file format and size within two weeks of APA's request via the contact information supplied by the entrant. Replacement winners will be selected at the judge's discretion.
You will receive an email confirmation upon entering. If you do not receive a confirmation email, you are not in the contest- contact: members@apanational.org

2021 Awards Judges
(Please check back for updates as we add the Judges, here)

Best of Show
North American Database
12,000 Email Credits
2 Lots of 250 - 6 x 8.5 Postcards (print, mailed and postage included)
1st: 1 hr consultation
2nd: 1 Lot of 250 postcards
2 Years Pro Photoshelter Account to Best of Show winner
1 Year Pro PhotoShelter Account to each of First place winner

5 Top Reasons to Enter
The APA Awards is established as one of the world's most respected photo contests for professional photographers.
An acclaimed panel of Judges who hire and work with pro photographers will view your work
All winners appear in a beautifully printed book sent to art buyers and photo editors
An impressive gallery showcasing the winning images will be viewable online, and widely promoted
Entering is quick, easy, reliable and secure
Proceeds help advance APA's core not-for-profit mission of protecting photographers' rights, so you can feel good about entering!
Images featured above, from the 2020 APA Awards
Top row, left to right: © Thorsten Von Overgaard, © John Blais, © Jeremiah Gilbert
Second row, left to right: © Andy Mahr, © Jacob Watts (Judges' Best of Show), © Markku Lahdesmaki
Third row, left to right: © Stephen Voss, © Hillary Maybery, © Powell Jordano
Fourth row, left to right: © Elisabeth Caren, © Scarlett Freund, © Doug Menuez
Fifth row, left to right: © Nick Eucker, © Art Streiber, © Brooke Hummer
Sixth row, left to right: © Mia Depaola, © Tim Griffith, © Dora Duan
Seventh row, left to right: © Jim Lustenader, © Jean Bai, © Ryan Duclos