Profit First: Bookkeeping for Photographers and Creative Freelancers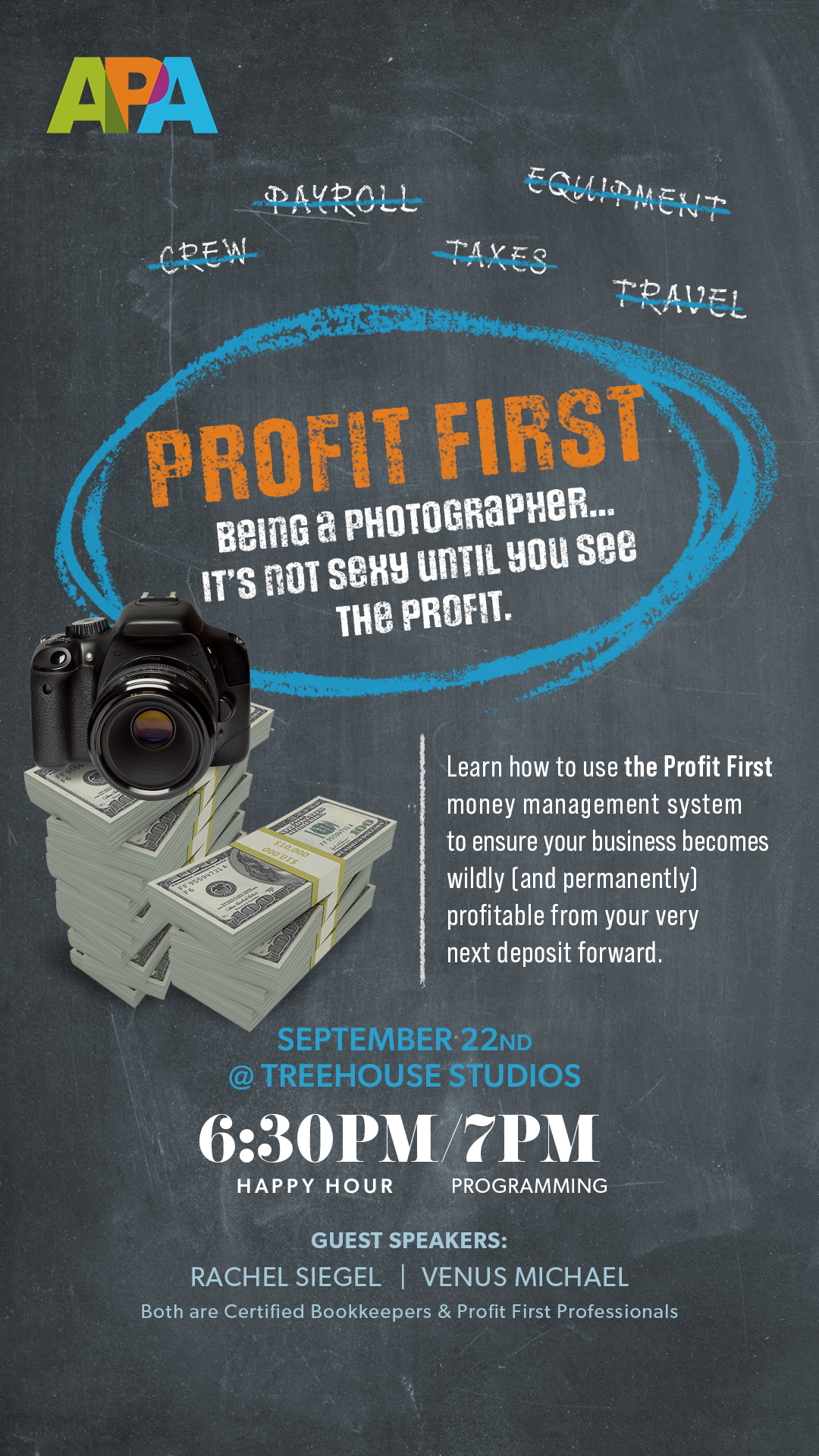 Please join APA Atlanta for an evening with Rachel Siegel and Venus Michael, both Mastery Certified Profit First Professionals and Certified Bookkeepers. Certified Bookkeepers and Profit First Professionals. They will demonstrate the basic principles of the Profit First money management system, helping to ensure your photography business becomes permanently profitable, beginning with your very next bank deposit.
Doors open at Treehouse Studios for happy hour at 6:30pm, presentation starts at 7pm.
This event will also be streamed live via Zoom for those that are unable to attend in person.
Tickets are free for APA Members, $20 for non-members. Not an APA member? You can join here!
Register for your tickets here!